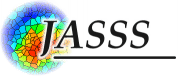 ---
Cor van Dijkum (PhD) studies physics and social psychology. He published articles and books about the philosophy of science, methodology, computer science and recently about non-linear simulation models. He now lectures at the Department of Statistics and Methodology of Utrecht University.
Department of Methodology and Statistics
Faculty of Social Science
Utrecht University
Utrecht
The Netherlands
email: c.vandijkum@fss.uu.nl
---
Janneke van Mens-Verhulst (PhD) is a social scientist lecturing at the Department of Health Psychology at Utrecht University. Her research activities are in the area of gender and health, with a focus on the psycho-social aspects of chronic illnesses and medically unexplained complaints. Since 1995 she has an endowed chair "Feminist (mental) Health Care" at the University for Humanist Studies, also in Utrecht.
Department of Psychology and Health
Faculty of Social Science
Utrecht University
Utrecht
The Netherlands
email: j.vanMens-Verhulst@fss.uu.nl
---
E. van Kuijk,
Magnus MC, Naarden
The Netherlands
---
N. Lam
Royal and Sun Alliance Life Insurances,
Amersfoort
The Netherlands

© Copyright JASSS