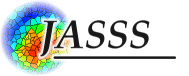 ---
Dr Michel Etienne is an agronomist and plant ecologist of the Ecodevelopment Unit, a lab of the National Institute for Agronomic Research at Avignon, dedicated to the study of the interactions between farm activities and environmental problems. He has been working for 25 years on Mediterranean sylvopastoral systems. After ten years dedicated to research programs on the functioning of the interactions between tree, forage and animal, he moved to the development of models simulating the dynamics of sylvopastoral systems according to management practices. He is currently focused on the development of decisions support systems at the farm level and of a companion modelling approach at the natural resource management scale.
Ecodevelopment Unit
Site Agroparc
84914 Avignon Cedex 9
France
e-mail: etienne@avignon.inra.fr
web: http://www.avignon.inra.fr/internet/unites/ecodeveloppement/
---
Dr Christophe Le Page is an agronomist working for the "Centre de Coopération Internationale en Recherche Agronomique pour le Développement" (CIRAD), in Montpellier (France). He is a member of the Green Research Unit, which is promoting a companion modelling approach for natural resources management. With a background in fish population dynamics, he has progressively specialized in building agent-based models to simulate the interplay between ecological and social dynamics in ecosystems holding renewable resources used or managed by different categories of stakeholders. He is participating in the development of the CORMAS platform, with a special interest on spatial aspects. He is also involved in several training courses introducing the usefulness of ABM for the simulation of agro-ecosystems.
Cirad, Land and Resources Programme
34398 Montpellier Cedex 5
France
e-mail: christophe.le_page@cirad.fr
web: http://cormas.cirad.fr
---
Mathilde Cohen is an agronomist which got her degree at the Ecodevelopment Unit. She participated in the development of a multi-agent system on pine encroachment and nature conservation. She is currently working at the Mediterranean Forest Research Unit, a lab of the National Institute for Agronomic Research at Avignon, on the modelling of fire propagation and fire prevention management plan.
Unité de Recherche Forestière Méditerranéenne
Avenue Vivaldi
84914 Avignon Cedex 9
France
email: cohen@avignon.inra.fr
web: http://www.avignon.inra.fr/internet/unites/rfm/

© Copyright JASSS